2021 FBT Roadshow

FBT: The unprecedented year that was!
What a year it has been for employers, employees, and the community in general! Join us for our 2021 FBT Roadshow, where we will cover key issues that are relevant to Government and NFP employers when preparing the 2021 FBT return.
We will use examples based on the best of the FBT issues raised in the TaxEd Q&A service, which produce a treasure trove of real life Government and NFP FBT issues.

What will the session cover?
FBT and COVID-19
Working from home, home garaging of work cars and changed driving patterns , COVID-19 testing and quarantine related issues, meal entertainment, salary packaging, etc.………full coverage of the specific FBT concessions relevant  the impact of the virus and benefits provided.
Recent announcements
What's changed or changing? FBT exemption for retraining and reskilling employees, reducing the compliance cost of FBT record keeping, increasing access to small business entity concessions.
Entertainment
What is it and when is it subject to FBT? Using a variety of common examples, we will explore the FBT rules for entertainment type scenarios to make sure you are getting it right
Cars and motor vehicles
We'll explore all the FBT issues regarding business and private travel, on -call employees, tool of trade vehicles, logbook issues and more, including the impact of COVID-19.
Work travel or Living Away from Home?
Draft Taxation Rulings TR 2017/D6 & TR 2019/D7 – where are we at?
Car Parking
We'll do an in-depth review of changes to the ATO's FBT treatment of car parking
The minor benefits exemption – what can be exempt?

Exempt work-related items
Smart watches/ Portable headphones and ear buds for staff working from home – exempt?
FBT compliance tips and traps
Reportable Fringe Benefits
Getting disclosures right including dealing with the 'pooled car' exclusion and when it applies
Remote area fringe benefits
An update on proposed changes
Who should attend?
Staff responsible for FBT return preparation
This workshop is suitable for all levels of FBT experience but a basic understanding of FBT is beneficial.
What can you expect from this session?
A practical and interactive session focused solely on FBT issues faced by Government and NFPs
Morning and afternoon teas, along with lunch
Comprehensive training materials
The opportunity to network with fellow not-for-profit and Government tax and finance professionals , along with the presenters
All materials will be provided electronically prior to the session.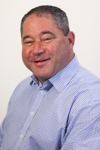 Rob Power
TaxEd Director & Technical Panel
In his role at TaxEd, Rob provides advice to Government and non-profits on a variety of FBT issues.
Rob's tax experience includes 6 years within the ATO in various audit and advisory divisions, 2 years on the NTAA hotline and 15 years of dedicated tax consulting at Webb Martin Consulting Pty Ltd. This has enabled him to accumulate a high level of technical knowledge across a broad range of tax issues.
In addition to 'traditional' advice Rob plays an active part in undertaking independent FBT reviews for employers. Further, as a result of the ever increasing compliance activities of the ATO, Rob has also been actively involved in assisting taxpayers subject to ATO reviews.
Rob is well known for his relaxed and informative presentation style.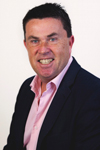 Michael Doran
TaxEd Director & Technical Panel
Michael has over 20+ years in the tax training and consulting arena, with extensive experience advising in the Government and Not-for-profit sectors, and brings the benefit of this experience to his appointment as a Director of TaxEd. Michael is also a Director of Australia's leading tax training business, TaxBanter and independent tax consulting firm, Webb Martin Consulting.
Michael specialises in a variety of Indirect Taxes including GST and Employment Taxes such as FBT and Payroll Tax. Michael also has significant experience in matters such as entitlement to ACNC registration and securing tax exemptions and concessions (ITEC, PBI, DGR etc).
Do you know we also offer tailored in-house FBT training? Contact us today for pricing and further details.