Save time and resources this EOFY by starting your free TaxEd membership trial.
Taxation support and education for Government bodies and not-for-profits.

Personalised Q&A Service for your organisation
Ask questions related to any of our five modules. Simply lodge your questions via the Member Portal and a written response will be sent to you via email.

Monthly tax update eNewsletter
The latest on current Government and NFP tax related issues, including commentary on Government, ATO and ACNC announcements and relevant cases.

Bi-monthly webinar series
A one-hour Live Webinar discussing relevant tax issues and recent developments hosted by one of TaxEd's expert panel. Also discussed are real-life questions being faced by other Government/NFP members.
Claim your FREE trial now!
Simply enter your details below and one of our team will be in touch.
How can TaxEd assist your organisation?
TaxEd is a membership service specialising in providing tax support and education to Government and Not-for profit organisations.
Our panel of nationally recognised tax experts publishes content on how the latest legislation applies to Government and NFPs, along with commentary on topical tax matters.
Our most popular offering is our Q&A portal, where members can submit tax questions to our experts and receive answers based on their specific scenarios, saving valuable time and minimising potential risk.
Don't just take our word for it – hear from some of our members!
"I find TaxEd extremely beneficial as an education/training tool that my staff and I use regularly. The regular tax updates keep you informed on relevant tax implications for the organisation and the Q&A tool allows more specific issues to be addressed without the expense and effort of getting consultative advice. I would highly recommend a TaxEd subscription for all people that are involved with aspects of GST and/or FBT legislation."
Racing & Wagering WA
TaxEd member
"The TaxEd panel always come across as experts in the subjects we enquire about.
They're  very engaging with tax matters and encourage questions"
Melbourne FBT Roadshow Attendee & TaxEd member
What will your trial include?
Access to the member Q&A portal, where you can send your tax questions in to our panel of experts
Our monthly newsletter
Periodic email alerts on topical tax matters and how they apply to you
Free access to our entire content library, including:

Our entire searchable article history
Member Q&As that cover common tax problems, and tricky situations that apply to Govt and NFPs
Free access to our bi-monthly Tax Update webinars, hosted by our directors
The world of tax can be confusing, and TaxEd is here to help you navigate your challenges.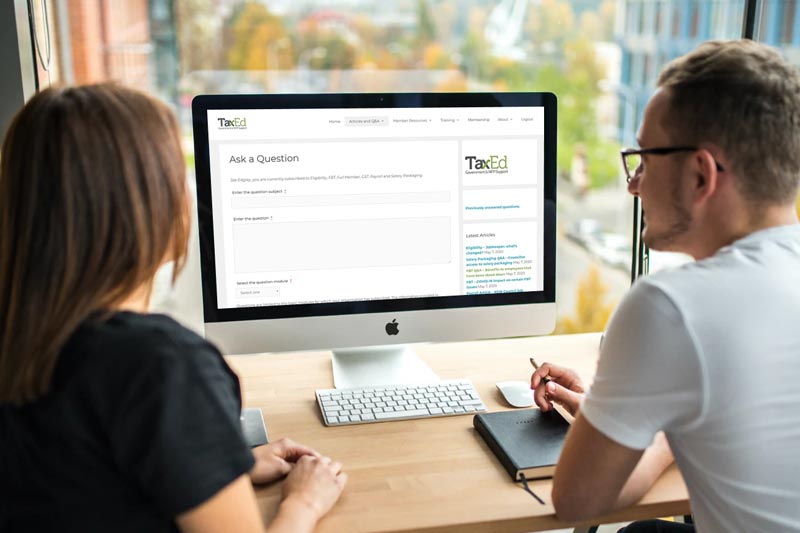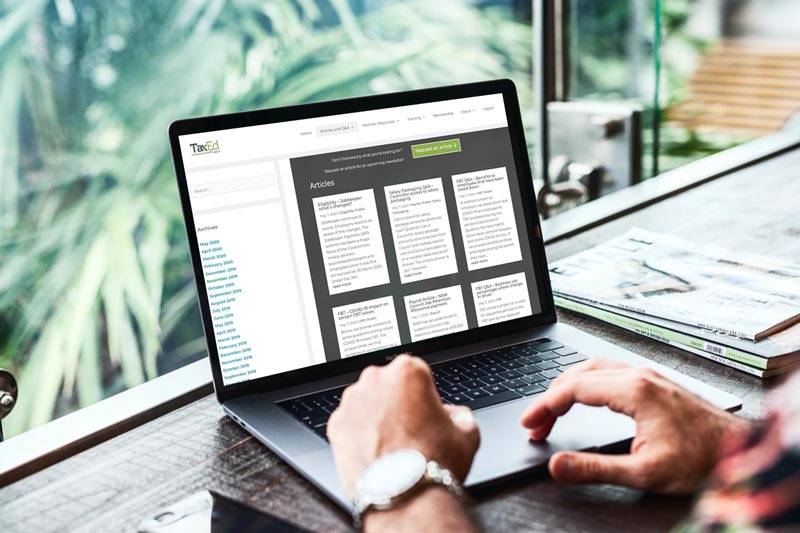 What are the terms of your free trial?
All we need to get you started with your free 3 month membership is your name, email and organisation's name. No payment information is required and there are zero obligations.
You can also nominate nine more of your teammates to be included in your organisation's trial. Your team will be able to view your organisation's specific questions to our experts, along with their answers, through your membership portal.
If you decide to stay on board as a member after three months, we'll send you a pro-rated invoice for the remainder of the financial year. This means you'll only pay for 9 months!
What are you waiting for?