In operation since 2003, TaxEd has become recognised as the primary provider of taxation support and training services to the Government and Not-for-profit (NFP) sector across Australia.
TaxEd has constantly developed its service offering to make sure it offers member firms a service meeting their organisational (tax compliance) and personnel needs (professional development and efficient discharge of tax related employment functions).
Some chronological highlights include:
2019: TaxEd's popular FBT Roadshow changes its delivery style to a Q&A basis to much acclaim by attendees.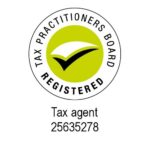 2017: TaxEd becomes a registered Tax Agent; allowing the team to provide tax advice; prepare private rulings, and lodge objections for members and non-members alike.
2016: TaxEd begins offering feature webinars, offering content outside the realm of the standard five modules. Two webinars on Fuel Tax Credits are run to great success.
2015: Founding TaxEd director Anthony Morris and Errol la Grange decide to call it a day. Anthony seeks out like minded tax specialists to carry the TaxEd torch. Tax specialists Neil Jones, Michael Doran, Simon Calabria, Rob Power, Andrew Orange and Graeme Prowse take up the challenge. New people, new ideas but the same commitment to providing a central knowledge hub for Government and NFP sector. The new directors bring not only their combined experience but the resources of their affiliated businesses TaxBanter and Webb Martin Consulting.
A fifth module is introduced, Eligibility, giving members access to information on the core question of what is the criteria that dictates who gets access to tax exemptions and concessions
Federal Budget summary for Government's and NFPs launched and immediately becomes the most downloaded TaxEd document to date.
2014: TaxEd's FBT Certificate course received the highest ever ratings from the 1000's of courses run via CPDlive with a completion rate of 100%, a Pass rate of 100%. It might be difficult to top that!
2012: TaxEd provides its first online, collaborative Professional Certificate course.
2006: TaxEd introduced 2 new services with Payroll and Salary Packaging.
2005: TaxEd founder, Anthony Morris, created Live Online training and ran the first live online training event of its kind.
2004: By 2004 we were running close to 100 training events from Broome, to Coffs Harbour, Darwin to Launceston and Longreach to Mt Gambier.  We launched the membership support program with many members continuing a successful relationship with TaxEd.
2003: TaxEd – a couple of guys with a big idea to help Government and NFPs stay on top of the tax issues faced in that sector. Anthony Morris, a founding director, remembers it this way "There was a clear lack of training and support for all levels of government and NFPs who were trying to navigate their way through the GST. Complications around funding and property were creating nightmares for finance staff trying to make sense of a new tax. Add to this the confusion around FBT and TaxEd had a LOT of ground to cover, literally and figuratively."
In May 2003 we kicked off our very first training day in Warragul, Victoria.