According to the Australian Charities Report 2017 (most recent available) around 10% of Australian charities (inclusive of religious organisations) operate overseas in various ways. Some might send goods or services (whether directly or in partnership with overseas based charities) to support overseas projects or programs, some might directly undertake works on the ground in the other country, or alternatively, provide financial assistance to organisations (whether based in Australia or overseas) with similar objects and purposes to aid their overseas projects etc.
Charities which are registered with the Australian Charities and Not-for-profits Commission (ACNC) which 'operate outside Australia' (or work with a third party 'operating outside Australia') now have to comply with the External Conduct Standards (EC Standards) These came into force on 23 July 2019. The ACNC also now requires organisations seeking ACNC registration as a charity, or existing registered charities seeking registration for a further charitable subtype, to identify the action that they have taken to comply with the EC Standards if they will be/are operating overseas.
For convenience, in this article reference to a 'charity' assumes the charity is registered with ACNC, unless otherwise indicated.
Why compliance with External Conduct Standards is important
The ACNC legislation provides that compliance with the EC Standards is a condition of continuing registration as a charity and a pre-condition for initial registration.  Failure to comply with the ACNC regulatory obligations may, for example, cause the ACNC to cancel their registration, which in turn could jeopardise the charity's existing deductible gift recipient (DGR) status, and where applicable their income tax exemption status as well as their eligibility for refunds of franking credits.
Apart from the regulatory significance, non-compliance could have adverse repercussions for a charity's reputation and associated negative impact on fund-raising.
ACNC External Conduct Standards
What are the External Conduct Standards?
The rules comprising the EC Standards are set out in Division 50 of ACNC Regulation 2013 (Regulations). The ACNC website outlines the rules and provides a useful practical summary of its views on their application. The explanatory memorandum for Division 50 (EM) provides further guidance in relation to the intention of the Division, including indication of the expected level of effort to meet the EC Standards.
Basically, the rules require charities that are registered with the ACNC to take reasonable steps to ensure appropriate standards of behaviour, governance and oversight when undertaking activities, or providing funding, overseas. As the EM notes, they are aimed at ensuring services and resources provided outside Australia reach 'legitimate beneficiaries and are used for legitimate purposes'.
The rules supplement the ACNC's Governance Standards where a charity operates outside Australia (ex-Australian operation). Even Basic Religious Charities (which are exempt from compliance with the ACNC's Governance Standards) are required to comply with E C Standards if they operate outside Australia. It should also be noted that the extent of a charity's ex-Australian operations does not affect the need to comply – undertaking only minor activities overseas or providing small monetary amounts/resources for use outside Australia attracts the obligation.
There are four EC Standards. Fundamentally, each requires a charity to monitor its own actions and, to certain degrees, the actions of certain third parties with whom it partners in undertaking ex-Australian activities or to whom it provides resources (monetary or otherwise) in order for the third party to undertake such activities.
The concept of a 'third party' is defined in the Regulations and, notably, excludes another charity that is registered with the ACNC on the basis that another registered charity is directly accountable to the ACNC. Basically, an entity that is not collaborating with the charity in directly advancing the charity's purpose (e.g. an entity providing the charity with IT services that the charity uses to undertake its charitable pursuits) would not be a 'third party' for purposes of the EC Standard.
The extension of charity's duty to monitor third party behaviour arises in the same general way in each Standard (e.g. see Regulation 5.20(2)(b), 50.25(2)(b) etc.). In some of the Standards there is a further specific obligation (e.g. Regulation 5.20(3)(c)). The ACNC's view of the general obligations is discussed below, after summarising the EC Standards.
In essence, the four Standards are:
The charity must:

take reasonable action to ensure that the charity's activities outside Australia are undertaken in accordance with charity's purpose and character as a not-for-profit entity;
implement reasonable internal controls to ensure the charity's funds/resources used outside Australia are applied in accordance with charity's purpose and character as a not-for-profit entity; and
take reasonable action to ensure that funds/resources provided to third parties for use outside Australia are applied:
in accordance with the charity's purpose and character as a not for-profit-entity; and
with reasonable controls and risk management processes in place – it is not entirely clear whether this requirement specifically requires or could merely include action directed to ensuring that the third parties have implemented such processes.
(See Regulation 5.20 (3) for more detail. Note that Regulation 5.20(4), which lists the need to comply with certain specified Australia laws, effectively imposes ACNC sanctions in addition to any penal sanctions for non-compliance with those laws.)
 The charity must hold records which enable it to provide the ACNC with 'a summary of its activities [including the charity's expenditure] outside Australia on a country by country basis for each financial year' in which it either operates outside Australia or provides a third party with funds/resources for use outside Australia – the example at the end of Regulation 50.25 (repeated with slightly more detail in the EM) illustrates the breadth the envisaged record content and note the extension to information regarding third parties.
(The Regulation does not specify when the information will need to be provided to the ACNC. The EM contemplates the ACNC could require it as part of the Annual Information Statement or in response to a specific request from the ACNC.)
The charity must take reasonable steps to minimise financial impropriety such as corruption, fraud by its responsible entities (i.e. directors/members of committee of management, individuals who are trustees or directors of corporate trustees etc.), employees, volunteers, and certain third parties outside Australia. It must also identify, and document, perceived/actual material conflicts of interest for a similar range of persons. (See Regulation 50.30(3).)
The charity must take reasonable steps to ensure the safety of a range of vulnerable individuals outside Australia – see Regulation 50.35(3) and (4).
Extension of EC Standards to third parties with whom the charity works
It was noted above that each EC Standard imposes a general obligation to monitor the behaviour of a third party operating outside Australia and with whom it works. The ACNC's view of this obligation is illustrated in several examples on its website.
Three examples are extracted below to demonstrate its breadth:
'When the External Conduct Standards apply to work with third parties
Working with a foreign organisation
An Australian charity provides improved sanitation to overseas rural communities. It has a partnership with a foreign charity not registered in Australia to help with sourcing local materials and labour.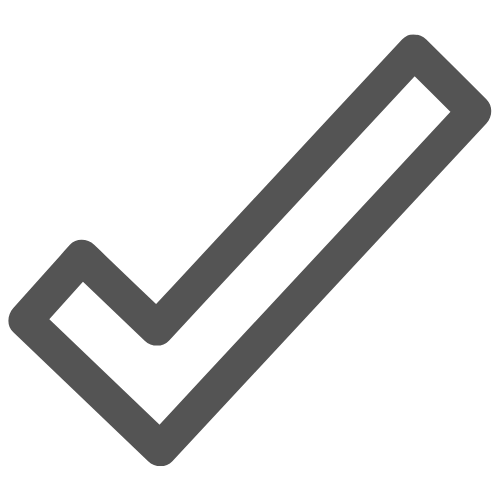 The Australian charity must comply with the External Conduct Standards for its own activities overseas, as well as those of the foreign charity that relate to the projects they work on together.
Working with multiple foreign organisations
An Australian charity works with a charity overseas that is not registered with the ACNC. The Australian charity provides funds to help the overseas charity purchase and supply food to villages experiencing drought and other disasters. The overseas charity then works with other organisations overseas that aren't registered in Australia to help it distribute the supplies.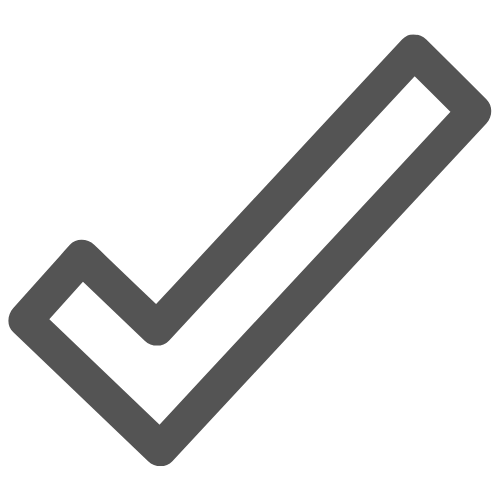 The Australian charity must comply with the External Conduct Standards for its own activities overseas as well as those of its overseas partner charity and the other organisations the partner charity works with on this project.
Working with third parties whose work is overseen by another responsible body
A church in Australia is registered as a charity with the purpose of advancing religion throughout the world. It transfers funds to the bank accounts of two ministers based in Thailand to cover their living costs while they carry out their activities to advance religion. The church in Australia does not control how the ministers carry out their activities in Thailand – the ministers and their activities are overseen by a church governing body in Thailand.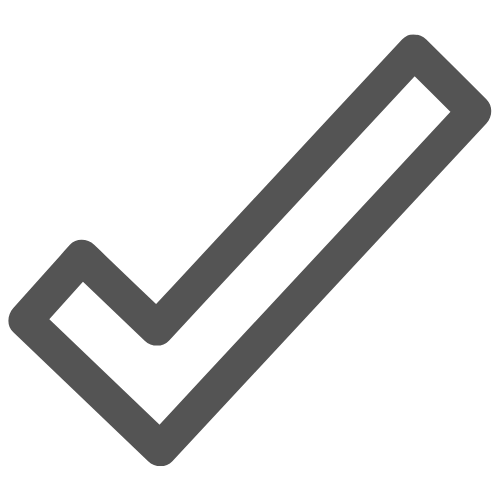 The Australian church must comply with the External Conduct Standards for the transfer of funds to the ministers, as well as the ministers' use of those funds.'
When are the EC Standards applicable?
The gateway to the need to comply is the concept of 'operating outside Australia' – either the charity must be operating outside Australia or working with a third party which does so.
As stated on the ACNC website, activities that may be considered operating outside Australia include:
sending money overseas;
sending resources overseas;
sending staff, volunteers, members or beneficiaries overseas;
conducting activities or working overseas;
buying goods and services from overseas suppliers (including online purchases);
working with individuals or organisations located overseas.
It is important to note that the EC Standards also apply to activities conducted in Australia if those activities are closely related to matters that are outside of Australia. This may include, for example, managing an overseas project from Australia.
However, if a charity's activities overseas are directly related to a purpose that is intended to provide a benefit to people in Australia, and those activities are just an incidental part of its operations in Australia, the Standards may not apply.
The ACNC website provides examples of situations where a charity registered with the ACNC must comply with the External Conduct Standards. One example is where a church registered with the ACNC as a charity conducts pastoral care activities in Australia but takes up collection to sponsor missionary work overseas and sends the funds directly to the overseas missionary. Another example is where an Australian based registered charity sends volunteers to assists with overseas projects.
Conclusion
Given the prospect of ACNC investigative activities into regulatory compliance, it is important for organisations who undertake activities overseas (no matter how small) to comply with the External Conduct Standards. Failure to do so may put at risk not only their charity registration status with the ACNC but also their ongoing DGR or income tax exempt status.
This article provides a general summary of the subject covered and cannot be relied upon in relation to any specific instance. It is not intended to be, nor should it be relied upon as, a substitute for professional advice. TaxEd Pty Ltd and any person connected with its production disclaim any liability in connection with any use.